Atlas Overhead Doors Inc.
Atlas Overhead Doors, one of the largest garage door companies in Toronto, offers commercial, industrial, and residential service for your parking needs. Today, with rapidly changing technology and new products, more choices are available in the industry.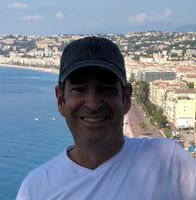 by Rick Silver
June 11, 2020
We used Atlas a couple of times over the years of repair and recently a new spring. Great team.
I have been a client of Atlas Overhead Doors for many years and have found their service to be outstanding. They respond to our calls promptly and perform any work required in a professional manner and at a reasonable cost.

Thank you for all these years of service!

Philip
PSN Properties Inc.


by Cardinal Cardin
June 8, 2010
Dealing with Atlas Overhead Doors was nothing less than an enjoyable, professional, and reassuring experience.
I called them with an emergency garage door issue in my condol, and within 2 hours, they were there, and within 45 minutes of that, the garage door was fixed!!

They were quick, efficient, and fairly priced!

I would recommend AOD to every condo and builder!

A happpy customer

by Pink Kingfisher
July 21, 2009
Best service in town! We loved all the options we were given when installing our door.

Roni

by Pink Toad
July 21, 2009
Thanks Atlas for a job well done. It was a truly enjoyable experience from the first call until completion of the job. Your customer service is second to none. We were especially impressed with the time your staff put in to ensure that we were comfortable with the work being done.
Thanks again.

Mark S.
Reviews powered by